Board of Directors
Meet our visionary Board of Directors that have steered the company's transformation and present day success.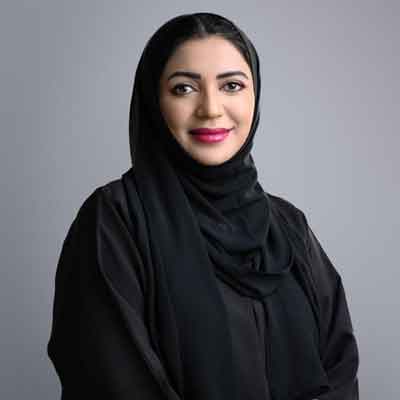 Ms. Fatima Hussain Ali Ahmed
Chairperson
In her role as the Chief People Officer of Dubai Holding, Fatima assumes an extraordinary position of leadership. In addition to spearheading initiatives in leadership development, succession planning, and fostering a culture that nurtures the growth of exceptional individuals, she embodies an unwavering commitment to cultivating an environment where talent flourishes. Throughout her illustrious career, Fatma Hussain has forged strong alliances with renowned private and semi-government organizations, establishing herself as an eminent figure in various domains of Human Capital expertise. Her diverse repertoire includes spearheading endeavors in performance management, total rewards, talent acquisition and development, Emiratization, and talent redeployment. Moreover, she has collaborated closely with senior leadership and esteemed C-Level executives, expertly guiding pivotal projects centered around quality management and enhancing business process efficiency, ultimately optimizing the overall effectiveness of organizations.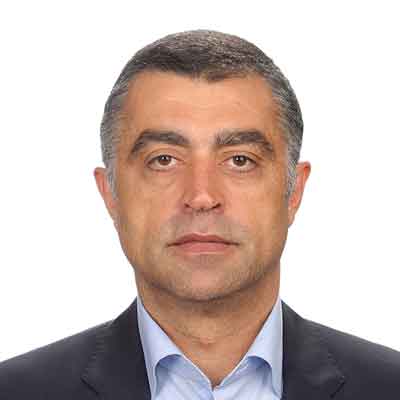 Mr. Mones Naim El Madani
Vice Chairperson
Distinguished as C level management powerhouse, Mones possesses an unparalleled career path that melds a solid legal background with CPA and finance expertise. With an impressive quarter-century tenure, he has consistently elevated financial and operational performance through focused strategic management, visionary leadership, shrewd business alliances, meticulously crafted action plans, and unique profound solutions.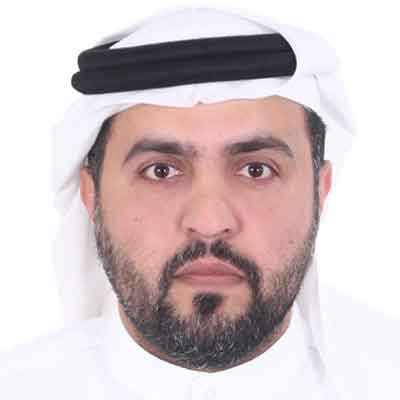 Mr. Omar Saeed Al Shaikh Al Romaithi
Board Member
Boasting an illustrious background spanning over two decades, Omar possesses an unmatched wealth of expertise in the realms of marketing, MIS, and operations. Demonstrating exceptional prowess, he has successfully overseen a multitude of projects, teams, and managers, flawlessly executing all deliverables with unwavering precision and meeting every deadline with unfaltering efficiency.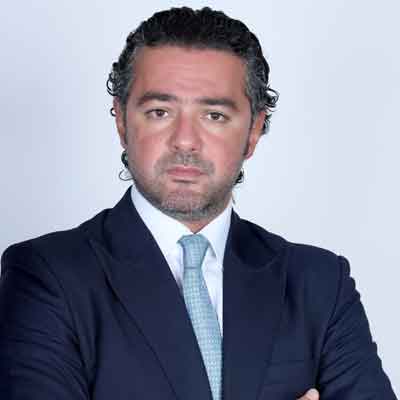 Mr. Saqr Kamal Hasni Hasan
Board Member
Saqr Hasan is an accomplished entrepreneur, boasting over two decades of expertise in the Investment Banking sector. Throughout his career, he has established himself as a prominent figure, renowned for his leadership on a global scale and within the GCC region, offering a distinctive perspective. Demonstrating a proven track record, he has consistently delivered exceptional outcomes, excelling in various areas such as enhancing performance and spearheading extensive business reorganization initiatives.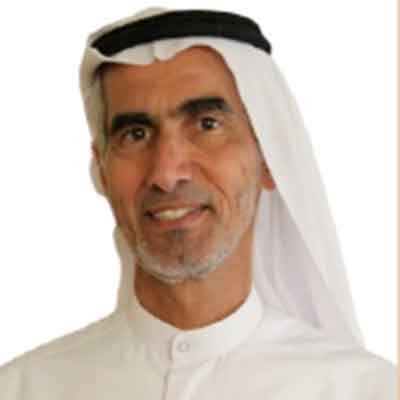 Mr. Saeed Al Sharid
Board Member
Commanding a formidable presence as an esteemed member of the Independent Board of Directors, a stalwart contributor to Audit & Risk Management committees, and a seasoned adviser in the domains of Accounting and Management Restructuring, Saeed possess an unyielding passion for the realms of Critical Thinking, Governance, and Training & Coaching. Driven by an unwavering commitment to excellence, he harnesses his vast wealth of experience and extensive network of influential connections to profoundly impact and elevate the operations of both private and public organizations and companies.
Dr. Jehad El Nakla
Board Member
A senior executive, a Ph.D. holder and a Certified Director who had retired from full-time employment, Dr. El-Nakla now directs his focus towards non-executive board membership positions. He is currently the Chairman of the Board of Directors of Al Baraka Bank (Pakistan) and he previously served on the Boards of Al Baraka Group (ABG) and Jordan Islamic Bank. Dr. El-Nakla have served in multiple Board Committees of the above institutions.
In such influential roles, he brings forth an unparalleled commitment to presenting fresh perspectives and objective viewpoints. His profound contributions extend beyond this, encompassing strategy development, improving corporate governance and oversight, and spearheading efforts to enhance transparency, disclosure, and accountability.
He is also a Senior Advisor at Acreditus Partners, which is a boutique advisory services covering risk, governance, credit ratings and Sukuk. Prior to this, he served as the General Manager of Moody's Investors Service Middle East (Moody's Credit Rating Agency) in Dubai from November 2007 until March 2020. Dr. El-Nakla also served on the boards of three of Moody's subsidiaries in Egypt, Cyprus and the UAE. Prior to Moody's, he was a Deputy General Manager at Arab National Bank in Riyadh.
Dr. El-Nakla has about 35 years of experience in mixed commercial banking and credit rating agency at senior levels. Dr. El-Naka has a PhD degree in Numerical Analysis from Loughborough University in the UK.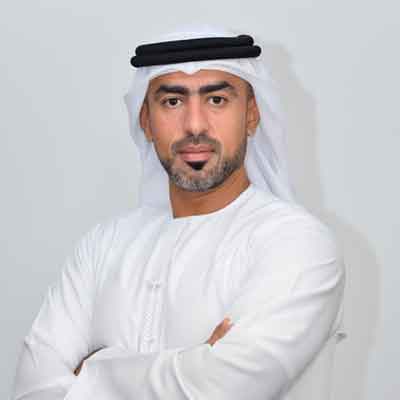 Mr. Nayef Qassim Shahin Abdulla
Board Member
Exhibiting unwavering resolve and a commanding presence, Nayef possesses a resolute vision and unparalleled capacity to spearhead innovation, transformational and investment strategies. His tenacious leadership style enables him to infuse a diverse and dynamic approach into every facet of operations. Through his experience as a seasoned consultant and advisor, he consistently delivered profound insights and strategic guidance on investment and asset management strategies.